Are You An Aspiring Restaurant Leader
Get everything you need…to become a great, highly paid restaurant manager!
Is This You?
Do You Face These Challenges?
If you answered "yes" to any of those, this program is perfect for you. I will be sharing proven strategies that will help you become the type of restaurant manager you have always wanted to have or want to be. 
You're applying for a manager position for the first time and want to ace the interview.
You aren't sure you can get the manager job without any restaurant experience.
You just took a manager position (or were thrown into it) and don't know where to start.
You are having a hard time earning the respect of your employees.
Your boss has told you to just start managing…you know, delegate something.
You are struggling to understand basic restaurant finances.
You want to get promoted but aren't sure what's needed.
You're an owner and have a manager(s) that could use some extra training to increase their performance and their staff's performance.
So, here's
How It All Works…
Here's what you're going to get out of the Certification program:
Exactly what the role of a Restaurant Manager's is
Your Team, Co-Works and Owners Expectations of a Restaurant Manager
How to Build the Best Team Possible Around You
An Overview and Understanding of the Most Important Restaurant Systems and Financials
Taking your Manager Role to the Next Level
We will take deep dives into each section, covering all aspects of the restaurant manager role so, in the end, you not only grow your career but also your checkbook!
Highly recommended if you want to WIN!
I always knew there was more to learn, I just didn't know how to get myself or my team there. RMC helped answer the questions I had and showed me how to be a more positive leader. I highly recommend this course to anyone who wants to win and never accept failure as an option.
Level: From Beginner to Advanced
Completion Time: Unlimited
A letter to provide to restaurant owners regarding your course completion
A certificate of completion available for digital download
No more ordering and staff issues!
"It's unbelievable to me how much things have improved since going through the Restaurant Manager Certification. I could not say things were good a month ago. But now, after incorporating new strategies and techniques I learned in the program, our kitchen is putting out better quality food, faster, and we are not having the ordering issues or staffing issues we had just one month ago."
We want to help people become better managers. Our self-paced course covers all aspects of being a great, highly paid restaurant manager. It is filled with proven tips and techniques that are guaranteed to help you become the type of restaurant manager you have always wanted to have or want to be.
The first time manager with or without previous restaurant experience.
Somebody who is a new manager or was thrown into the job.
A current manager who wants to improve their skills and possibly get promoted.
An owner who has a manager or team of managers who needs extra training.
Ready To Become a Restaurant Manager
"I want to become a restaurant manager and really wanted more understanding on managing the numbers/financials of the restaurant. This course gave me exactly what I needed and was looking for. I was impressed with how thorough this course was and how it was delivered. Plus, the examples given throughout are amazing and fit perfectly with the lessons taught. The part about Nano managing systems/processes was new to me, and the Elon Musk example was the perfect example!"
I gained confidence and self-esteem!
"Before taking RMC, I wasn't sure I was doing everything I could to be the best restaurant manager. RMC gave me the confidence and self-esteem I needed in my current position and I'm going to keep moving forward on this road of self-improvement."
Why Can I Say This
So Confidently?
Because I have been there! I spent 20 years in restaurants doing everything from cheffing to running the kitchen to managing the front of house. I have worked in multiple different concepts from 5-Star Hotel Restaurants to Greasy Spoon Burger Joints and Pizza-by-the-Slice Mall locations. I've worked with over 10,000 owners, operators, and managers who represent every kind and size of restaurant you can imagine, and in countries that you can't imagine. I know what it takes to manage a successful restaurant from hiring the right people to creating a happy and effective team to understanding restaurant financials.
I remember how nervous I was when my chef told me that starting tomorrow I will be managing an entire team of people in our hotel.  I was excited about the promotion, but I had no idea how to manage people.  I struggled, and I don't want you too anymore.
I want to help you be the manager you've always wanted to be and finally get paid what you're worth!
My managers are now far more responsive!
The owner I work for thought it would be a good idea to go through the Restaurant Manager Certification.  We are a 3 unit group and I manage the managers.  To be honest, it's a very challenging job and nobody has ever taught me "how to manage."  Working harder and harder was not proving to be effective.  Since going through the course and implementing new strategies, my store-level managers are far more responsive and they are now using the strategies I am teaching them with their team.  The course has proven to be incredibly valuable and effective for myself and my team. I highly recommend it.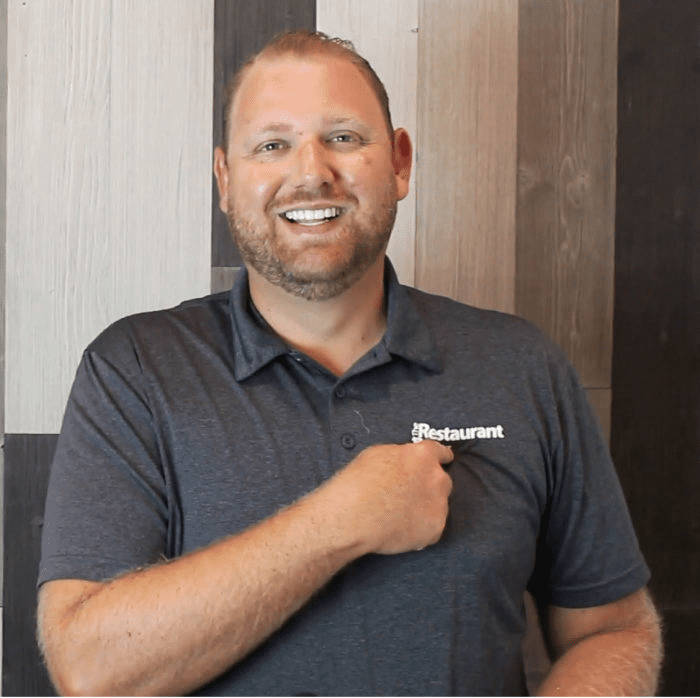 Author, Speaker, Chef, Restaurateur and founder of The Restaurant Boss and clickBACON!
Through TheRestaurantBoss.com and clickBacon.com, Ryan has been able to assist thousands of Restaurant Owners and Operators all over the world (except Antarctica, are there even restaurants in Antarctica?) turn their businesses into profitable operations!
Ryan's culinary journey began as a teenager. While other kids were watching Nickelodeon, he was watching the Food Network (okay, he did watch Nickelodeon). The great chefs and TV personalities sparked a deep love in Ryan for all things food and restaurant. His first jobs were at luxury country clubs and hotels before he could even drive himself to work.
After receiving top honors from Johnson & Wales University in Culinary Arts, Ryan continued his work in 5-Star Hotels. How he got from there to here is a long story to be told over a beer, but the short version is that while operating 4 restaurants, other owners took note of his success and started to reach out and seek his advice.
That was then, this is now!
As The Restaurant Boss, Ryan is the most followed restaurant coach anywhere in the world. He helps Restaurant Owners and Operators SCALE and grow their Business.
Whatever YOUR goals, the Restaurant Boss is here to help.
I've finally regained control of my restaurant!
My restaurant was a mess before I started implementing the things I learned in the Restaurant Manager Certification. I didn't have any control and there was no organization in our restaurant whatsoever. I felt like Ryan was talking about MY restaurant – he was hitting on all the problems we have at Cream Ridgewood. Now that I have completed the course, I finally feel like I can pull on the reigns and regain control. I now have all of the tools needed to help everyone work better as a team. Every restaurant owner I know should take Ryan's Restaurant Manager Certification course!
Let me show you step-by-step what is waiting for you inside Restaurant Manager Certification once you become a member …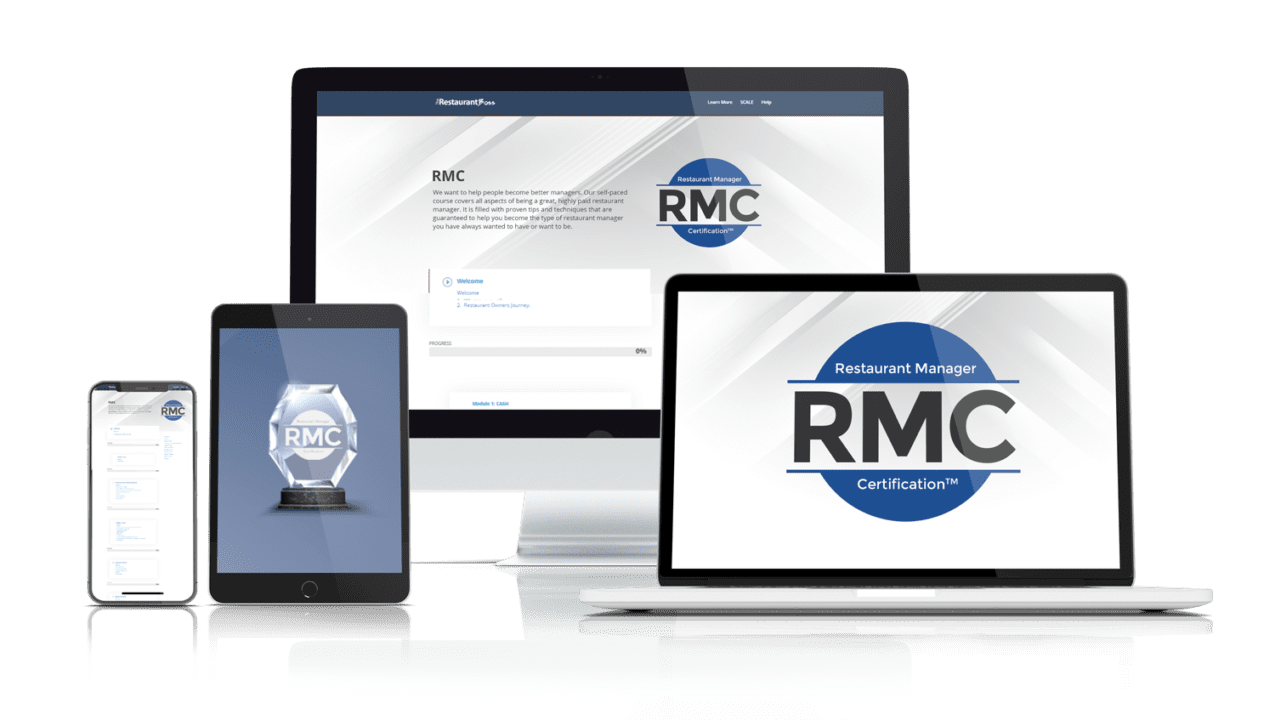 This program is made to provide just the right amount of information for managers – not too much or too little. You'll have access to the full workbook to use throughout the course, and each of these videos are 15-25 minutes long. At the end of the course, there's an online exam you'll need to pass in order to earn your certificate. This is not just a simple training course – it's going to be something to truly set you apart from everyone else.
Video 1: What Is a Restaurant Manager
Being a manager is an exciting but difficult position. We are going to start this training by dispelling any myths and defining exactly what a restaurant manager is, what it means to manage, and what to expect.
Linear vs. exponential income
Keeping the job interesting
I used to have too many unfinished tasks…
"Before taking the Restaurant Manager Certification course, I was all over the place and had too many unfinished tasks. I needed to find a way to follow-through and have balance! Enter Ryan and RMC. After taking the course, I now understand that in order for others to do their jobs effectively, I must put efficient systems in place and follow them!"
Video 2: Team and Owner Expectations
This lesson is all about better supporting those around and above you. Ultimately, it's about making their job easier and clearing the path to others successes, so you can have yours.
Finding problems & creating solutions
How to ensure your team and owners are satisfied with the work you are doing.
I no longer have to micro-manage my team!
My biggest challenge used to be micro-managing my team. After taking RMC, I realized that I was the one who had to set them up for success by having procedures and systems in place. As Ryan says, manage systems and develop people. I am so thankful that my GM gave me the opportunity to take this course. Not only will it help me in my role as a manager, but also with actual everyday life skills that make you see the world a little better!
Building and keeping a successful team is one of the biggest challenges facing a manager. It takes a great leader, and leadership is something that must be practiced daily. But when you do, your success is limitless!
Motivating employees and earning their respect
How to successfully lead a team
Hiring the right people for the job
Effectively training your staff
Tactfully delivering feedback
Hiring and firing techniques
I finally have the respect of my team!
My biggest challenge as a restaurant manager was getting respect from others. I'm definitely going to get better every day using the strategies I learned in RMC. As a matter of fact, I've already been promoted from bartender to shift supervisor!
Video 4 : Accountability and Deliverables
A successful manager knows how to hold their staff accountable by setting realistic expectations and communicating them effectively. Here we are going to teach you how to manage systems and develop people.
Being strict, but not mean
Nano manage without pissing off your staff
Effective use and purpose of systems, processes, procedures
How to create checklists, prep-sheets, recipes, build sheets, order guides
I can finally manage my team properly!
Before taking Restaurant Manager Certification, I needed to learn how to play fair with everyone and not take everything to heart. RMC armed me with the knowledge I needed to be a lot more organized and strict when needed. I feel like I now know how to properly manage a team.
Video 5 : Introduction to Restaurant Financials
Honestly, this is one of my favorite subjects! I love numbers and piecing them together like a puzzle until a complete picture is made. This video teaches you the basics of restaurant financials and how they are used in your restaurant.
What are Controllables and Non-controllables?
No one ever taught me about restaurant financials!
One of our biggest challenges is controlling liquor cost and managing the correct amounts of alcohol to order for the week. I loved the financial part of RMC because it's something that managers are expected to know but aren't always taught!
Video 6 : Next Steps – Growing As a Manager
This video talks about the next-level steps you can take as a manager. How do you create a culture that people want to be a part of? How do you avoid burnout? How do you MAKE MORE MONEY?
The business of restaurants
Creating a thriving culture
Are you ready to open your own restaurant?
We now have consistency in all 4 of our restaurants!
The Restaurant Manager Certification course is so relatable and easy to understand and has helped me to develop even more systems than we currently had. Now we can have more consistency in each of our 4 restaurant locations, which is especially important because I'm only one person and don't always have the opportunity to train new management the way I'd prefer. Now I have the motivation to line them all up and stick to all of the processes.
Still Have More Questions?
Hear What Others Are Saying About RMC
"Managing my team became so much easier."
"Now I know how to help my managers be successful."
"Managing my team became so much easier."
"Now I know how to help my managers be successful."
Hi Friend,
My name is Ryan Gromfin and thank you for this amazing opportunity to share my knowledge with you. I have been in the restaurant industry since I was 15 years old. (I am not telling you my age, but let's say it's been a while!) I was so young when I started that I could not even drive to my first job. My mom had to drop me off for my shifts at the exclusive country club where I worked in the prep kitchen. Can you imagine how much the other cooks enjoyed making fun of me??!!
From those early days until now, I have managed kitchens, managed front of the house, opened 4 restaurants within a partnership that I was part of, opened dozens of restaurants with clients, and coached 1,000s of owners in every country you can imagine. And now, I run a successful business that employs eight people. In other words, I know how to manage people.
I have learned so much from seeing what works in all different types of concepts and markets. I would have to be fool not to see the patterns. I am student first and a teacher second. I learn, then test; learn, then test; learn, then test. For the past 10 years, I have been coaching and working with clients in the restaurant business. This experience has led me to develop proven systems for every aspect of restaurant operations, including restaurant management!
These are the EXACT systems that I use with my One-on-One clients. Using these systems, I helped grow restaurant sales by more than 20% per year for 4+ years in a row, helped single-units grow to 3 units in less than 2 years, and helped multi-units grow to 10, 11 and 12 units.
It has worked for them…it will work for you!
Please allow me to coach you through your professional growth. The only difference between DIY growth and doing it with somebody's help is that I know what works and I know what doesn't. I can dramatically speed the process up for you and help you eliminate costly mistakes.
Why waste time and money making your own mistakes instead of quickly reaching your dream of becoming the best manager possible using my proven strategies?
The decision is yours and yours alone. Just remember this, while you are thinking to yourself that I might be scamming you or ripping you off, know that every great athlete in the world has a coach – even the best actors, musicians, dancers, and leaders have coaches. And yes, the best businessmen and women have coaches.
Why don't you?!
To your future,
Ryan

30-Day Show Your Work Guarantee
If you don't absolutely LOVE RMC, simply email us (within 30 days) with documentation that you did all the assignments and work and we'll give you a FULL refund. No questions asked! For questions or help with your investment, email us at [email protected]
This was everything I was trying to communicate to my team but couldn't!
My biggest challenge was getting my Leaders to stop falling back into the role of just being Team Members which meant getting them to DO and CHANGE instead of just nodding their heads. RMC was everything I was trying to communicate to my teams, but could never properly articulate. If you have a new leader or manager who wants to get better, I highly recommend this course.
Now Having Said All That… RMC Is Definitely Not for Everyone
RESTAURANT MANAGER CERTIFICATION approaches training your managers from an ethical, hard work pays off, take care of your team and guests first, then profits second, kind of way. The way it should be done…
SO… it's definitely not for everyone.
If you're looking for a magic pill or a "get-rich-quick" scheme for making a fast buck, RMC is just not for you.
RMC is designed to show you how to build effective and reliable management practices and a solid team. In other words – a REAL business.
So, if you're out for a fast buck keep looking, you're in the wrong place.
If you are a restaurant owner or operator consider sending your team though this fast paced course.  If you're a manager or want to be a manager planning to build on your career in hospitality, ethically, this is for you.
RMC is about building long-term highly successful hospitality leaders and businesses.
This never happens overnight.
But if you're willing to do the work that other people don't, persist in building and are focused on being a high performer so you can pack your restaurants day in and day out, then stick around we got your back!
This is your time to get the results you desire using proven strategies.
This is your time create the impact in the industry you have dreamed about.
This is your time to create the impact for your family that they deserve.
This is your time and you deserve it!
Which Option is Best for You
The Individual License is for anyone who wants to take the course themselves. If you want to take the course alongside your manager or provide solid training for your entire team, choose the Owner License where additional licenses are offered at a reduced price.
RMC ONLY
For owners, managers + teams
6 Video Lessons

2 Bonus Training Videos

Workbook

Letter & Certificate of Completion

Ability to purchase additional licenses for $47
TRB MEMBERSHIP
Most Popular + Best Value!
Everything listed under "RMC Only" including the video lessons, bonus training, workbook, letter and certificate of completion and the ability to purchase additional seats for only $47 PLUS you'll also get:

Monthly LIVE Cutting Edge Training

Monthly LIVE Office Hours w/Ryan

Monthly Companion Workbook

Unrestricted Access to Training Archives

Private Rocket Fuel Facebook Group

Ghost Kitchen Bootcamp

Restaurant Manager Certification

Employee Training Classroom

Raving Fan Service

Profit Maximizer Execution Plan

The Startup eKit

Discounted One-on-One Strategy Sessions

Exclusive Members Discounts & Offers
Current RMC owners: Log in here to add additional licenses to your team. 
The must-have course if you want to succeed as a manager!
Restaurant Manager Certification is perfect for anyone who wants to succeed, be a leader, and is sick and tired of running around like a chicken with their head cut off.
Share Your Hospitality with The World. We Can Help.
EARNINGS DISCLAIMER: We don't believe in "get rich" programs – only in hard work, adding value, building a real and professional career, and serving others with excellence and consistency. Our programs are intended to help you share your offerings with a wider audience and to make a difference in the world while growing your business. Our programs take a lot of work and discipline just like any worthwhile endeavor or professional continuing education program. Please don't enroll in our programs if you believe in the "money for nothing get rich quick" myth or ideology; we only want serious people dedicated to real professional development who want to add value and move humanity forward. As stipulated by law, we can not and do not make any guarantees about your ability to get results or earn any money with our ideas, information, tools or strategies. We don't know you and, besides, your results in life are up to you. Agreed? We just want to help by giving great content, direction, and strategies. What we can guarantee is your satisfaction; we give you a 30-day 100% satisfaction guarantee, so if you are not happy for any reason with the quality of our training, just ask for your money back. You should know that all products and services by our company are for educational and informational purposes only. Nothing on this page, any of our websites, or any of our content or curriculum is a promise or guarantee of results or future earnings, and we do not offer any legal, medical, tax or other professional advice. Any financial numbers referenced here, or on any of our sites, are illustrative of concepts only and should not be considered average earnings, exact earnings, or promises for actual or future performance. Making decisions based on any information presented in our products, events, services, or web site, should be done only with the knowledge that you could experience risk or losses just like any entrepreneurial endeavor. Use caution and always consult your accountant, lawyer or professional advisor before acting on this or any information related to a lifestyle change or your business or finances. You alone are responsible and accountable for your decisions, actions and results in life, and by your registration here you agree not to attempt to hold us liable for your decisions, actions or results, at any time, under any circumstance. Anyway, all of our terms, privacy policies and disclaimers for this program and website can be accessed via the link below. It's basic stuff — don't think you're guaranteed to make money easily or at all, consult professionals before starting/operating businesses, understand there is risk in being an entrepreneur, etc — but we feel transparency is important, and we hold ourselves (and you) to an incredibly high standard of integrity. That's why we also put our disclaimers on all our pages, why we give you our contact information for any questions, and why we give you a 100% satisfaction guarantee. Thanks for stopping by.