RESTAURANT MANAGER CERTIFICATION REGISTRATION: SINGLE MANAGER
Important Instructions for Your Purchase
Today, you will be charged $97 for a single Manager's access to RMC.  Please be sure to enter their name and work email in the box below.  We will add your Manager to the course within 24-48 business hours and email them direct with their login details.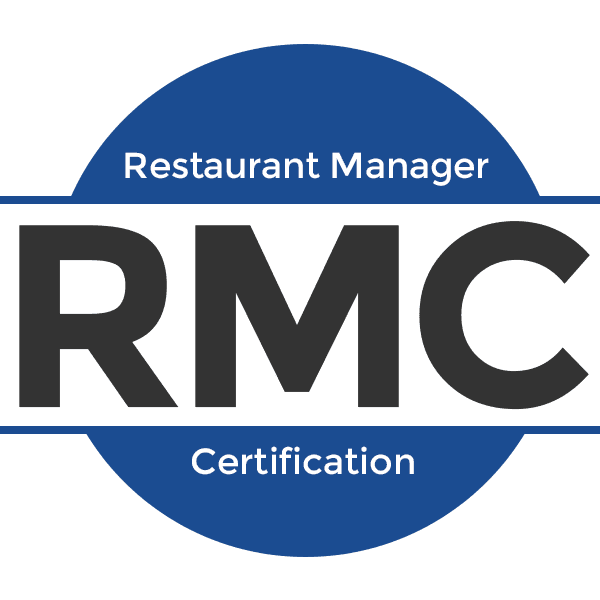 Course Details:
 ➤  Course Fee: $97
 ➤  Level: From Beginner to Advanced
 ➤  Setting: Online
 ➤  Content Length: 3+ hours
 ➤ Completion Time: Unlimited
money back guarantee:
If you don't absolutely LOVE Restaurant Managers Certification, simply email us (within 30 days) with documentation that you did all the assignments and work and we'll give you a full refund. No questions asked!
 what you get

:

 ➤  Immediate Access

 ➤  6 Video Lessons

 ➤  2 Bonus Training Videos

 ➤  Comprehension Test

 ➤  Workbook
You will also receive the following

:

➤  A letter to provide to restaurant owners regarding your course completion

➤  A certificate of completion available for digital download
"It's unbelievable to me how much things have improved since going through the Restaurant Manager Certification. I could not say things were good a month ago, but now, after incorporating new strategies and techniques I learned in the program, our kitchen is putting out better quality food, faster, and we are not having the ordering issues or staffing issues we had just one month ago."
EDDIE HAUSFELD – G.M, AGAVE & RYE
The owner I work for thought it would be a good idea to go through the Restaurant Manager Certification.  We are a 3 unit group and I manage the managers. To be honest, it's a very challenging job and nobody has ever taught me "how to manage."  Working harder and harder was not proving to be effective. Since going through the course and implementing new strategies, my store-level managers are far more responsive and they are now using the strategies I am teaching them with their team.  The course has proven to be incredibly valuable and effective for myself and my team. I highly recommend it."
HERSHY DANCZIGER – HAVA JAVA
"I believe going through your course gave me the confidence boost I needed to just go for it and not wait around. I am ecstatic about my promotion. You really did make a difference in my thought process and actions. What I learned in the course has served me well in my new position. Thank you!"
TANYA GRANT – RESTAURANT MANAGER, THE MARRIOTT