Hungry Crowds Filling Your Tables!
How To Get A Flood of Consistent Foot Traffic & Success
Build Your Foolproof Marketing Funnel with me LIVE
Last week, on a call with a client, it hit me – you've never sat through marketing classes, and you certainly don't have a marketing degree. And why should you? You're a restaurant owner, not a marketer! When I start throwing around fancy strategies and marketing lingo, it's like I'm speaking Martian.
When your restaurant is buzzing, you wouldn't even glance at a marketing scheme. But the moment the till quiets down just a smidge, you become the bullseye for every flashy strategy out there.
Consider this your crash course in restaurant marketing. Today, we're flipping the script so you're armed with marketing essentials that'll make sure you're never taken for a ride again.
Dear Restaurateurs,
(a private letter from Ryan Gromfin)
Are you tired of trying marketing ideas that lose their fizz and end up leaving you scratching your head wondering what you're doing wrong?
Sick of marketing strategies that leave your tables empty and your revenue stagnant?
Had enough of tossing ideas around, praying one will stick?
Would you just like to know how to use the marketing tools available to you simply and effectively?
Can I be blunt? You're a restaurateur, not a marketer.  Your time should be spent whipping up mouthwatering dishes and kissing babies in your restaurant, not stuck in an office trying to decipher marketing.
Introducing the Workshop That Dishes Out Results:


This here's an all-out, hands-on, roll-up-your-sleeves, make it happen kind of bootcamp for restaurant owners like you who are shelling out cash for marketing but aren't too sure if you're getting your money's worth or your not really sure what you should even be doing anyways.
Unlike other workshops where you're left with a bunch of notes and good intentions, our approach is hands-on and action-packed. This isn't a listening marathon; it's an interactive marketing adventure.
Throughout the 4-hour workshop, you'll work during the bootcamp to build your very own marketing funnel that you can start using the very next day.
You'll never fall prey to marketing schemes again.  You'll finally have everything you need for consistent marketing that brings customers in the door.
I learned more about restaurant marketing in 45 minutes with Ryan than I have in the past 10 years managing restaurants.
MODULE #1: FOUNDATIONS
UNCOVER MARKETING FOUNDATIONS AND IDEAL CUSTOMERS
Essential Marketing Concepts and Lingo: You'll never have to smile and nod again because you'll finally grasp the distinctions between marketing, branding, advertising, and promotions.
The Chicken Tenders Insight: See how simply aligning your menu with your ideal customer will effortlessly drive sales.
Ideal Customer Magic: Understand that your market isn't everyone. Decode the puzzle of your elusive Ideal Customer. We'll unravel the secrets of effectively identifying and engaging them.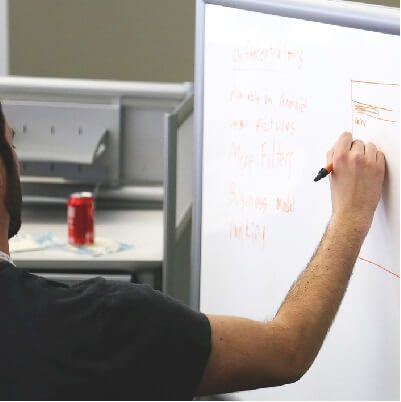 MODULE #2: THE FUNNEL FORMULA
YOUR RECIPE FOR UNSTOPPABLE RESTAURANT SUCCESS
Restaurant Marketing Funnels Decoded:  Stop wasting your money on the wrong advertising tricks. Learn the perfect time to send coupon offers to strangers and give special discounts to your regular customers. Should you use email or text messages? Understand how to use different marketing mediums to ensure customers want to come back again and again.
The Leaky Bucket Principle: Discover how to maintain a steady stream of customers without overflowing and creating overwhelm.
The Triple-Threat Funnel Formula – Deliver the perfect message to your ideal clients when they need it most. Analyze your past strategies and pinpoint where they fit within this multi-layered framework.
MODULE #3: PROFITABLE PIPELINE
CRAFTING YOUR ULTIMATE MARKETING FUNNEL
In this final leg of the workshop, you'll witness the tangible results of your hard work and create a fully formed marketing funnel that is ready to drive sales.
Dive into 8 of our most coveted, time-tested special offer strategies
Work in real time with me to develop your personalized marketing funnel
Receive immediate feedback and insights to fine-tune your strategies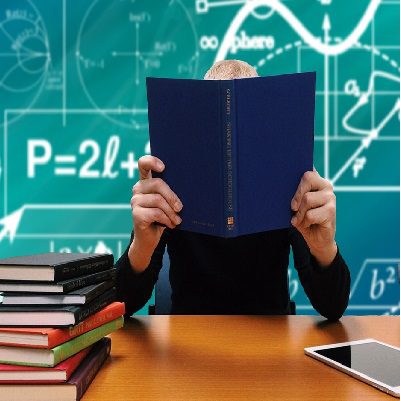 Our marketing strategies were stuck in the past: the same old clipper magazines, mailers, coupons, and even radio spots. Ryan introduced us to innovative campaign strategies that have turbocharged our results. We've been spending less money and effort but getting way better results than we ever thought possible.
Why Wait? Secure Your Virtual Workshop Seat Now
Don't let empty seats dictate your restaurant's story. 
Let's ditch those last-minute marketing gimmicks (that never work anyway) and build a rock-solid marketing plan that will never fail you.
Secure your spot now and witness the transformation and success your restaurant deserves.
Just The Bootcamp
Workshop & Workbook only
TRB Membership
Most Popular + Best Value
Everything Included In The Bootcamp PLUS YOU'LL ALSO RECEIVE…

Monthly LIVE Cutting Edge Training

Monthly LIVE Office Hours w/Ryan

Monthly Companion Workbook

Unrestricted Access to Training Archives

Private Rocket Fuel Facebook Group

SCALE (my $897 premier training)

Ghost Kitchen Bootcamp

Restaurant Manager Certification

Employee Training Classroom

Raving Fan Service

Profit Maximizer Execution Plan

The Startup eKit

Discounted One-on-One Strategy Sessions

Exclusive Members Discounts & Offers
REAL TALK FROM OUR CUSTOMERS