National Food Days Bundle
Restaurant Owners:  Create the social buzz you need without all the work! Loaded with a year's worth of fun facts, swipe copy, hashtag, posting guidelines and image suggestions to get customers in the door.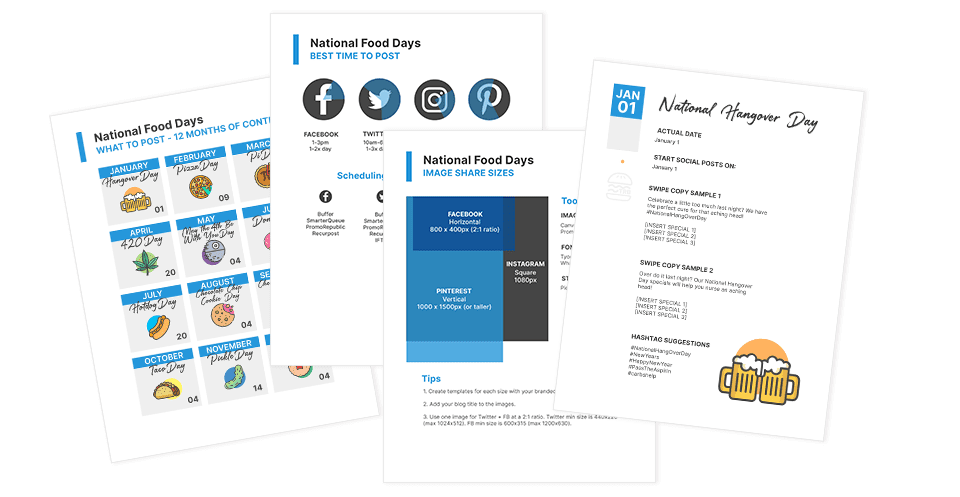 It's all inside the Toolkit
You'll also get the entire TRB Toolkit filled with all the training videos, workbooks, checklists, formulas, charts, and employee training templates you could ever want or need. 
You'll receive the TRB Toolkit with the National Food Days Bundle when you opt to receive my weekly tips and training videos.  Don't like it?  No problem.  You can unsubscribe with a click.