Do you know what the new modern restaurant is going to look like? Neither do I, but I do know that it's going to be 10% better than it is now. Today's video dives into that and explains how you can continue to stay relevant and stay successful!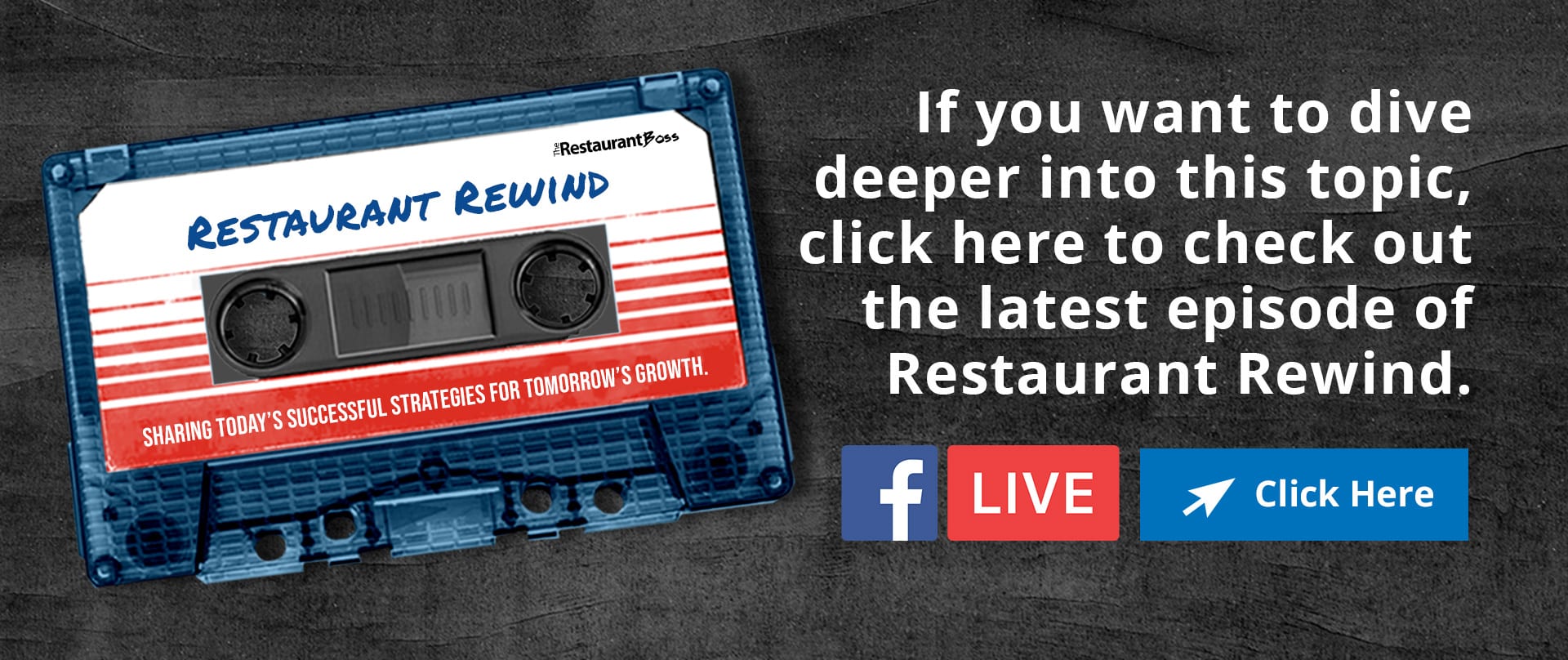 Read the Video Transcript by Clicking Here...
Introduction:
This video is being filmed in the middle of May 2020, we are in the heart of this crazy COVID-19 era and  just barely starting to reopen our economy. Whether you're watching this in June of this year or in June 2025, I think the tips I'm going to share with you today are going to apply. 
What is the new modern restaurant going to look like? 
Whether it's next week, next month, next year or in the next decade it's hard for me to answer that specifically because, of course, we can't look into the future. But the one thing I can tell you is that the modern restaurant is going to be 10% ahead of where everybody else is. 
So how do we find out what that 10% is and what the difference is? If we go too far and make too many changes at once your customers will get nervous, afraid, and won't understand what is going on. Whether you're looking to develop a new concept or if you've got a restaurant open and you know things need to change, look at what the leaders of your industry all around the world are doing and push the envelope by 10 percent. 
For those of you that don't believe that change must happen, those that don't believe that you must push the envelope a little bit (but not too much), I ask you to think about what restaurants looked like in the 20's. I love visiting old historic hotels and looking at their menus from past New Year's Eve celebrations or some random cafe menu that they served in their hotel in the 20's, 30's or 40's. Man have things changed! 
I talk to people all the time and they say their menu is fine and doesn't need to change but it's the same menu they've been serving for 20 years. You're wrong! Your menu DOES need to change, you can't push too far and hard but you need to adapt. 
Final thoughts:
So what does the new modern restaurant look like? I don't exactly know and it will be different for everybody. But what it DOES look like is it's 10% more modern than where you are right now. Those old 50's diners, 20's to 40's dinner houses with thirty piece brass bands don't exist anymore…things changed.
I apologize that I'm not giving you black and white and telling you exactly what to do here. But the one thing I want you to do is to look at the industry leaders. Are you getting magazines for your industry? Are you watching the cooking shows? Are you eating at your competitor's restaurants? Are you traveling the state, the country or the world to eat at the restaurants that are in the same socio-economic or demographic area that serve similar food to your restaurant? 
At minimum – do you have a list of the 50 best restaurants? If you serve hamburgers, do you have a list of the 50 best hamburger restaurants in the world? And every once in a while are you watching YouTube videos, members of their Facebook pages, seeing what they're doing, looking at their menus or the marketing they're doing? Because how can you adapt to a new economy if you don't push the envelope a little bit and give your customers what they want? How can you stay on trend or a little bit ahead of the trend if you don't even know what the trend is?
The biggest takeaway I have for you here is to study your competition and the industry leaders to see what they're doing and adapt just a little bit of those practices. If we keep a constant and never ending improvement mentality in our brains, you will never be stale. You will never be an old restaurant and you will always be on the cutting edge of technology.
Remember, you're either 'green and growing' or 'ripe and rotten' which I will explain to you in next week's video. Have a wonderful day!
LEAVE YOUR QUESTIONS & COMMENTS BELOW FOR RYAN